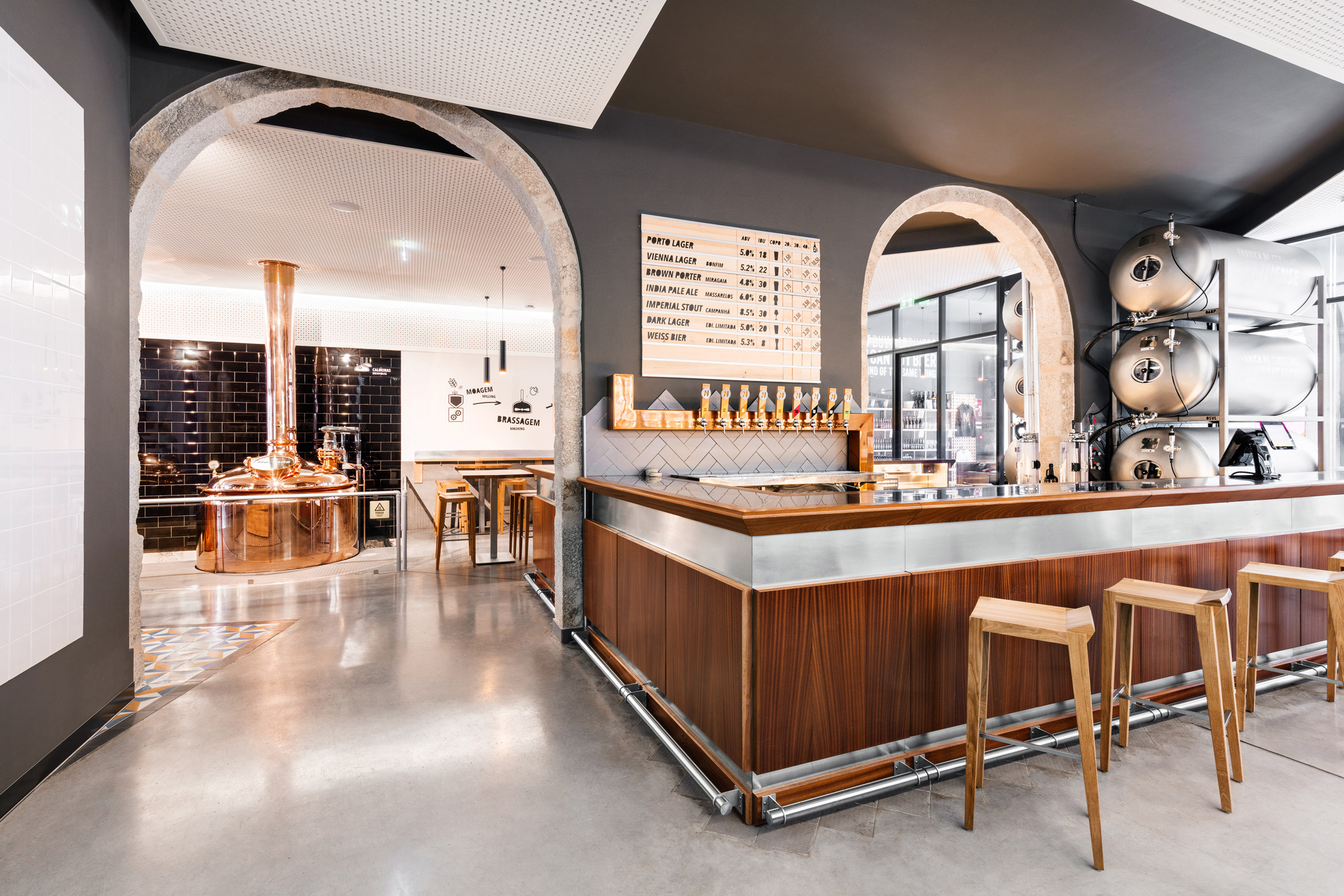 Beer Brewery Nortada
Tailormade solid wood counters and complete kitchenfurniture for a beer brewer in Porto
Porto, Portugal / 2018
The portuguese beer factory Fábrica de Cervejas Portuense combines bar, restaurant and brewery in a unique space of more than 300 m².

We were lucky enough to equip the restaurant area with bar counters made of solid mahogany wood equipped with Linx furniture, Mizar cold tables and a beautiful bespoke mural display cabinet for all the different beer bottles.

The kitchen has also been furnished with Coldkit equipment, like Dubhe chilling and freezing cabinets, as well as Linx smoke extractors and work tables, among others.

Products

Stainless steel bespoke furniture

Dubhe refrigerated cabinets

Mizar refrigerated counters

Corsica bespoke counters

Coolblok modular shelving

Team

Purever Catering Equipment

Location
Porto, Portugal
We're here to help
Contact our specialists and we will get you started.
Contact