Catering & Food Retail
Catering & Food Retail
We manufacture and install a wide range of catering equipment for professional kitchens, restaurants, bars, canteens, fast-food, food retail and convenience stores. Easy to use products, designed for intensive usage and for the needs of the best chefs.

Through our brands Friemo, Coldkit and Dagard we have been supplying the sector for decades. Products with CE label and certified according to international standards: walk-in cold rooms, shelving, stainless steel furniture, refrigerated cabinets, bar equipment, tailor-made buffets, modular self-service elements, and other variations.

We complete our product offer with top international turnkey projects for hotels, professional kitchens and restaurants.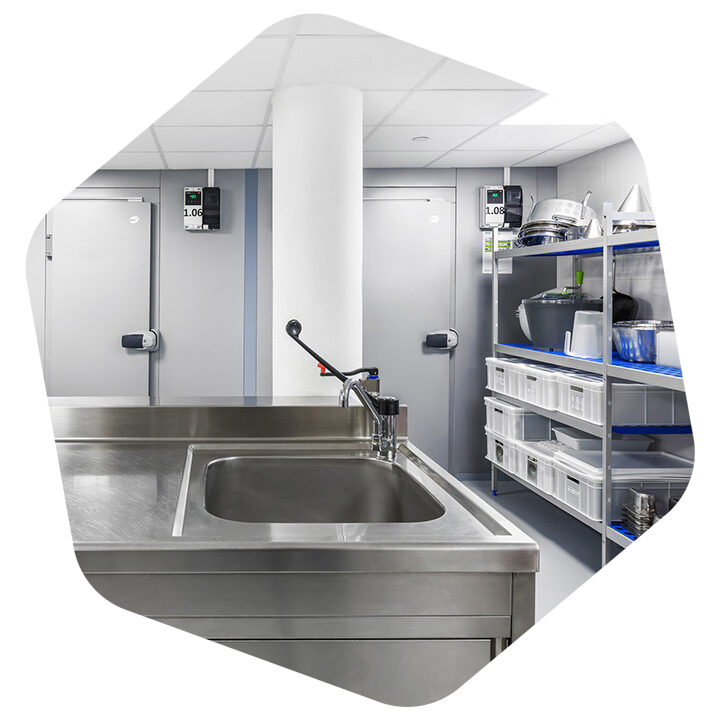 Applications
From kitchen to plate, the freshness and quality of a meal is crucial to the customer experience. With a range of configurations and styles, our products preserve food at neutral, hot or cold temperatures, and allow for more meals to be served in shorter periods of time while maintaining the highest standards.

Attractive presentation, high functionality and guaranteed preservation are the advantages of trusting our Friemo portfolio. From grab&go displays and multidecks for convenience stores, to elegant counters for coffee shops and bakeries, we work to ensure that your project live up to your expectations and your customer's.

Productivity is key for the food service sector, along with a team's efficiency and profitability. Designed for busy workspaces, our offering delivers versatile, hygienic and safe environments. With extensive experience partnering with prestigious hotel chains, fast-food franchises and central kitchens, we promise a differential value when it comes to food-driven solutions.
7.500
Walk-in cold rooms sold in 2018
600
Over 600 projects per year
47
Presence in 47 countries
We're here to help
Contact our specialists and we will get you started.
Contact