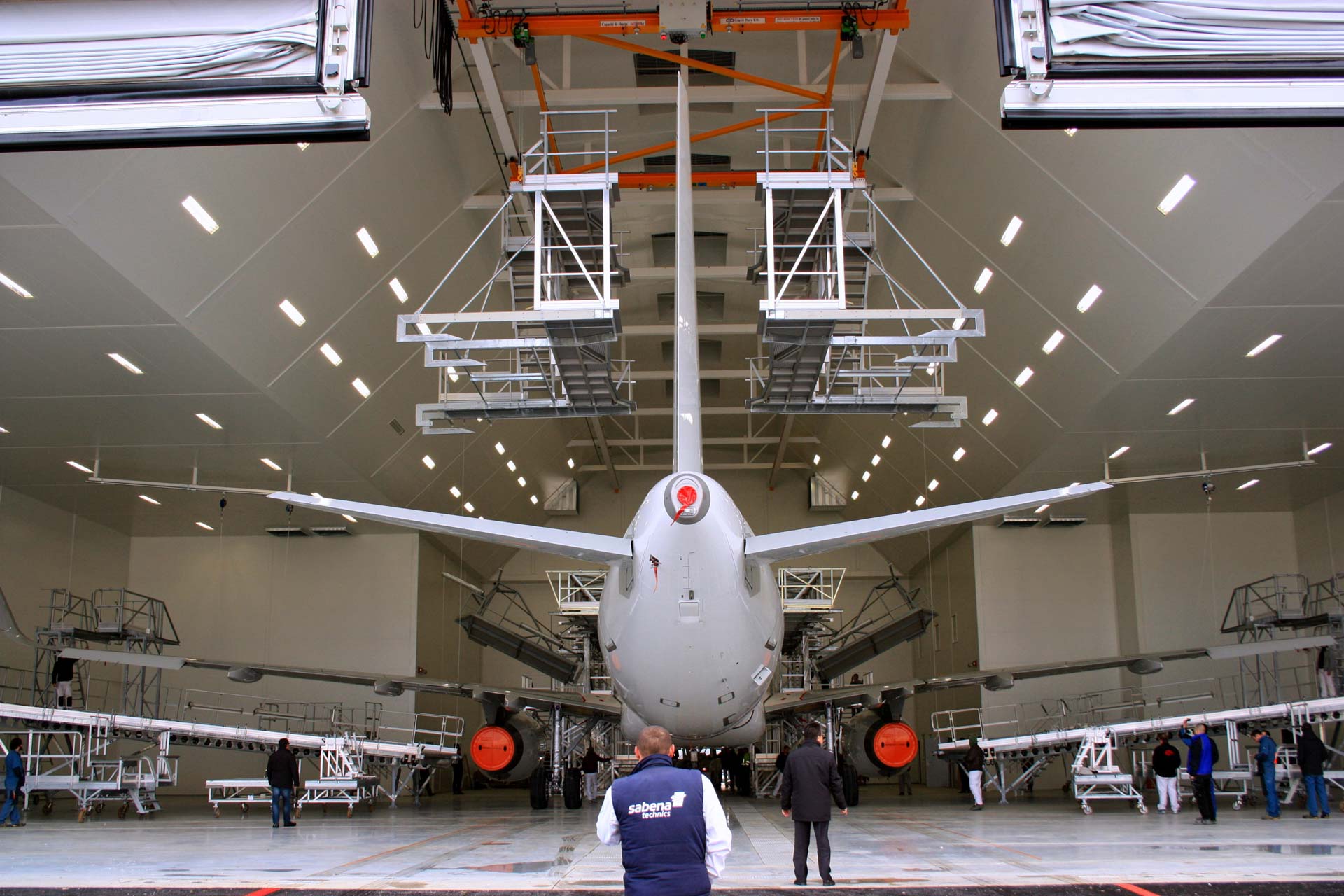 Sabena Technics
Large scale painting rooms for airplanes
Toulouse, France / 2014-2019
Sabena Technics is a subcontractor for Airbus and a French leading independent provider of maintenance (MRO) and modification services for the civil and military aircraft business.
In 2014 sheds n° 1 and 2 were executed, in 2018 the 3rd and the 4th one will be started in July.

The airplane painting rooms are premises with a lot of technical constraints. The rooms are in a reinforced airtight cleanrooms and in depression to avoid any dust. Products used in the cabins are flammable with the risk of explosion. Fireproof elements (doors, partitions, ceilings) are therefore required and comply with the requirements of ATEX environments (explosive atmospheres).

All projects have been large scale constructions, the largest one being of 22m height, 80m width and 95m depth. We therefore brought in our expertise in clean rooms, in tall constructions and our ability to manage the project from the conception to the installation.
Products

11.850m² LF panels

38 fire resistant doors

12 polyethylene flip-flap doors

11 service doors

Team

Dagard

Location
Toulouse, France
We're here to help
Contact our specialists and we will get you started.
Contact