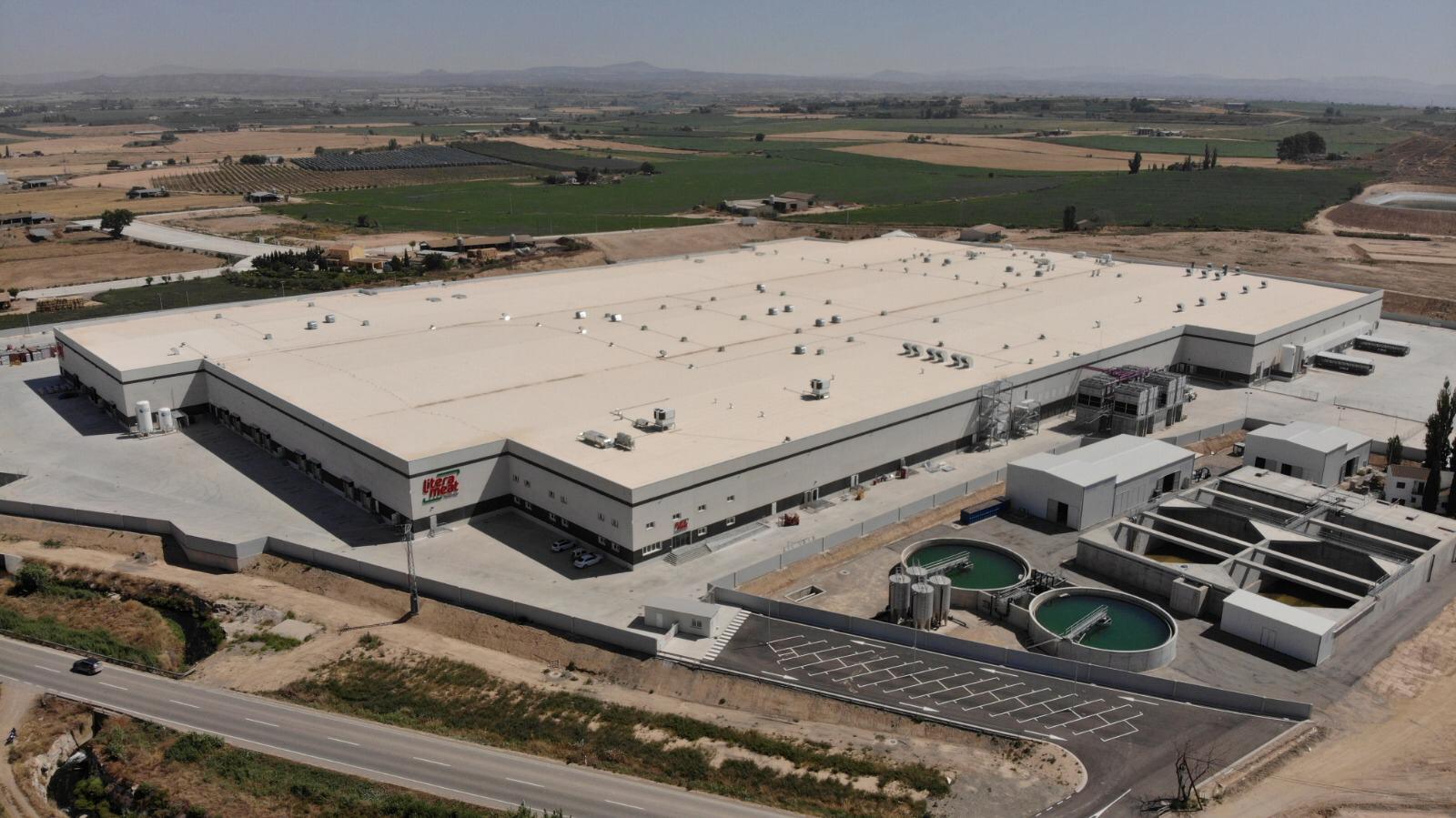 Litera Meat
Purever supplied over 80.000 m² of insulating panel for Grupo Pini's largest slaughterhouse in Spain
Binefar (Huesca), Spain / 2018 - 2019
Litera Meat will be the largest and most modern slaughterhouse in Spain, with facilities that exceed 60,000 m².

Purever Coldkit Spain supplied around 81,200 m² of Isothermic Panels "FrigoPAP GIC" with an insulation in PIR Bs1d0 FM+. The chosen finish was Granite HDX 0.6 on smooth lacquered metal sheets.

Litera Meat is part of the Pini Group, that in addition to Spain has production centers in Italy, Hungary and Poland. Currently, the Pini Group pig slaughterhouses process around 6.5 million pigs per year for Europe.

| | |
| --- | --- |
| Products | 81.200 m² Panel Frigopap GIC PIR Bs1d0 FM+ |
| Team | Purever Coldkit España |
| Location | Binefar (Huesca), Spain |
We're here to help
Contact our specialists and we will get you started.
Contact