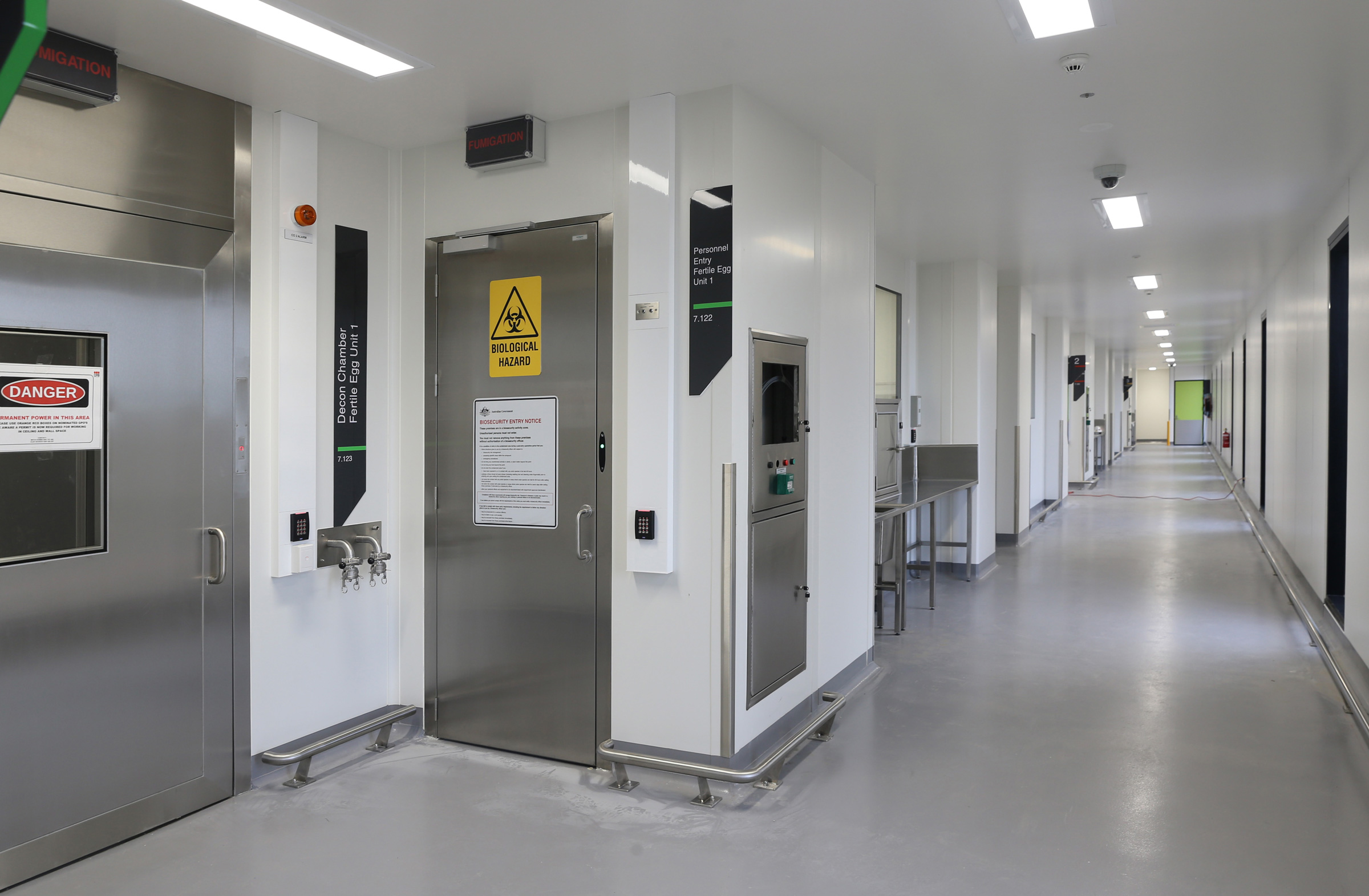 DAFF – Australian Government Department of Agriculture, Fisheries and Forestry
Cleanrooms used as laboratories for animal quarantine
Canberra City, Australia / 2017
The Department of Agriculture, Fisheries and Forestry, belonging to the Australian Government, is dedicated to the development and protection of Australia's agriculture, flora and fauna. This department has recently been equipped with cleanrooms for the quarantine of animals. The cleanrooms, commissioned to Dagard are built with level 3 containment - Classified laboratory (QC3).

Biosecurity is a critical part of a government to prevent, respond to and recover from diseases that threaten the economy and env​ironment. The DAFF department works to ensure continued market access for Australia's products and to maintain high standards for emergency response.

Products

702 m² SI60 Partitions

1.272 m² SI60 Ceilings

57 Doors

Team

Dagard

Bio Construct

Location
Canberra City, Australia
We're here to help
Contact our specialists and we will get you started.
Contact